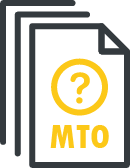 600+ Driver's Handbook Questions

Practice
by Topics

Free
Practice Tests

Unlimited
Mock Tests

Progress
Tracker & Results

100%
Pass Guarantee
Free learners practice tests questions for the G1 test
Test questions based on each province's driving test requirements
Knowledge bank and challenges to study faster and smarter
Helping more persons pass the driving test on their first try
Improve your chances of passing the Canadian Driving Knowledge Test on Your First Try
Almost 50% of persons who take the theory driving test fail. Prepare well so you won't be in that statistic. Plus, research shows that when you use practice tests, they provide a distinct advantage for passing. Using our practice tests help to increase confidence and decrease anxiety. You also get better at understanding the topic, applying the knowledge, and answering the questions. So, study and practice with our free driving practice tests that are just like the real test questions, and you'll increase your chances of success.
Pass Your G1 with Practice Test Canada
How It Works
The Smarter & Faster Way to Study for the Drivers Knowledge Test
Download the Driver's Manual
Or not. It's up to you. It just gives you an idea of the topics that will be covered in the driver knowledge test, but you shouldn't rely on it alone to pass the test.
1
Do the Practice Tests
Access to our test questions database is free. So, make sure you do as many of them as you can and work through the tests for your province.
2
Take the Test Simulation
There are mock tests for car and motorcycle knowledge tests. Try the right test to make sure that you're fully prepared for the real exam and confident you can pass.
Sit & Pass The Real Test
Once you can pass our simulation tests (80% and above) you're ready for the real deal. Those who use our platform often pass on their first try as they prepare better.
Study Faster and Smarter
Increase your confidence to take the test.
Free Practice Tests Questions
As a free platform, you can access our test questions, recoruses, and test prep tools any time and on the go so you get in more practice to help you pass.
No Registration or Login Required
The free tests are accessible without an account. Just choose any of the free tests and start practising. No registration required. No account set up and log-in to use.
Reliable Test Questions & Answers
Our questions are based on the information in the driver's handbook and always updated when the manual updates. You get similar test questions and accurate answers.
Start your free Canadian driver knowledge practice test
The tests are designed to help you study and pass your knowledge test. They focus on the multiple-choice written test (done via a computer at a drive test centre) and help you identify your strong and weak areas of knowledge. You can choose from the car or motorcycle practice tests. Focus on your province and topics that you may not be as confident in. Then, try the test simulation to see how prepared you are and if you would pass the real test (minimum 80%).
Start Now
Benefits of the Online Practice Tests
Province-specific test questions
Traffic laws and rules of the road differ by province. So, you'll want to practice the right type of questions based on your province's handbook. We make that happen with our province-specific test questions.
Just Like The Real Test Questions
Know what to expect on the official test because our test questions are done just like the real thing. In addition to the question structure, the mock test simulator gives you a real feel for the main test.
More effective than the manual alone
The knowledge section of your driving test is based on the manual. But without practice, 50% or more fail the test. The manual gives you a base. The online practice tests give you a better chance of passing.
More Ways to Study for the Permit Test
You have more options to study for the drivers knowledge test online than simply reading the manual. And they're also more effective study tools than the manual.
Study By Topic
There are 22 topics covered in the driving test questions. Choose to study by topic to test your knowledge of a specific area.
Use The Test Simulation
The test simulation is a timed mock test like the real test. Track your progress to see how ready you are to take the real test.
Take On A Challenge
Try all the questions in our database (the ultimate test) or focus on the more difficult questions saved to your challenge bank.
Build your test confidence with Free G1 Practice Tests
Skyrocket your chances of passing your driver knowledge test when you practice the written driving test. These practice questions, mock exams, and challenge bank tests are more effective ways to study than reading the driver's manual. Whether this is your first attempt or you're doing a re-sit, using our online platform will ensure you know what to expect and ready to answer any question that comes your way.
Study with questions that are just like the ones on the real written test. Start studying today by using our free driving test questions before you take the permit test online.
Start Practicing
The Ultimate Practice Tests to Pass the Learners License test
Get ready to get 1 step closer to your permit.
Immediate Feedback
Know instantly whether you get a question wrong or right instead of waiting until the end of each practice test.
Helpful Hints
In study mode, we provide hints to help with each question. You can choose to use them or not as you practise.
Detailed Explanations
It's about learning while you practice. Each question carries detailed explanations, whether you make a mistake or not.
Exam Simulator
It's just like the real test so you can practice in a similar, timed setting to help you prepare for the real thing.
How to get a driving licence in Canada
Canada uses a graduated licensing program which is generally based on three steps. There may be slight differences according to provinces. You first need to take the knowledge written test which gives you a Learner's permit. After 1 year of practice with the Learners permit, you're then ready to do the road test for your intermediate permit. In another year or two, you can then apply for the full licence road test.
Your first stop is the learners licence test, a written exam on the rules of the road, and this requires the driver practice test questions to help you prepare.
Pass Your G1 with Practice Test Canada
5 Strategies to Pass the Learner's Permit Test
1. Don't rely solely on the manual. It won't help you understand the test format and what to expect.
2. Take several practice tests. Each test may have different questions. You need to try as many as possible.
3. Make sure you cover all the topics as you won't know which topics you may get on the test.
4. Check the explanations for each answer to a practice test question, even if you got it right.
5. Study to apply the knowledge, and not to memorize. That way you can answer any question however it's phrased.
Prepare for the Test the Right Way
Our tests ensure you focus on the key aspects of driving – traffic signs and rules of the road – while paying attention to what your province requires. They're designed to help you pass your driving test easily. So, choose your province or topic and start practising with our free Driving Test Canada questions.
Start Practising
Frequently Asked Questions
FAQs
Can't I just read the driver's manual to take the test?
Can free tests help me to pass the Canada written driving test?
Why do I need to practice based on province?
Where do you get your practice questions from?
Articles
Our Best Articles To Read
Getting Your Canadian Drivers Licence
How to Prepare for the Written Canada Driving Test Properly
Why Studying Free Permit Practice Tests Online Makes Sense
Top Tips to Pass The Written 'Driving Test Canada'