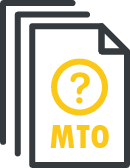 600+ Driver's Handbook Questions

Practice
by Topics

Free
Practice Tests

Unlimited
Mock Tests

Progress
Tracker & Results

100%
Pass Guarantee
Improve your chances of passing the Canadian Driving Knowledge Test on Your First Try
Almost 50% of persons who take the theory driving test fail. Prepare well so you won't be in that statistic. Plus, research shows that when you use practice tests, they provide a distinct advantage for passing. Using our practice tests help to increase confidence and decrease anxiety. You also get better at understanding the topic, applying the knowledge, and answering the questions. So, study and practice with our free driving practice tests that are just like the real test questions, and you'll increase your chances of success.
Pass Your G1 with Practice Test Canada
How It Works
The Smarter & Faster Way to Study for the Drivers Knowledge Test
Download the Driver's Manual
Or not. It's up to you. It just gives you an idea of the topics that will be covered in the driver knowledge test, but you shouldn't rely on it alone to pass the test.


Do the Practice Tests
Access to our test questions database is free. So, make sure you do as many of them as you can and work through the tests for your province.


Take the Test Simulation
There are mock tests for car and motorcycle knowledge tests. Try the right test to make sure that you're fully prepared for the real exam and confident you can pass.


Sit & Pass The Real Test
Once you can pass our simulation tests (80% and above) you're ready for the real deal. Those who use our platform often pass on their first try as they prepare better.
Study Faster and Smarter
Increase your confidence to take the test.


Free Practice Tests Questions
As a free platform, you can access our test questions, recoruses, and test prep tools any time and on the go so you get in more practice to help you pass.


No Registration or Login Required
The free tests are accessible without an account. Just choose any of the free tests and start practising. No registration required. No account set up and log-in to use.


Reliable Test Questions & Answers
Our questions are based on the information in the driver's handbook and always updated when the manual updates. You get similar test questions and accurate answers.
Start your free Canadian driver knowledge practice test
The tests are designed to help you study and pass your knowledge test. They focus on the multiple-choice written test (done via a computer at a drive test centre) and help you identify your strong and weak areas of knowledge. You can choose from the car or motorcycle practice tests. Focus on your province and topics that you may not be as confident in. Then, try the test simulation to see how prepared you are and if you would pass the real test (minimum 80%).
Learn More
Benefits of the Online Practice Tests
Province-specific test questions
Traffic laws and rules of the road differ by province. So, you'll want to practice the right type of questions based on your province's handbook. We make that happen with our province-specific test questions.
Just Like The Real Test Questions
Know what to expect on the official test because our test questions are done just like the real thing. In addition to the question structure, the mock test simulator gives you a real feel for the main test.
More effective than the manual alone
The knowledge section of your driving test is based on the manual. But without practice, 50% or more fail the test. The manual gives you a base. The online practice tests give you a better chance of passing.
More Ways to Study for the Permit Test
You have more options to study for the drivers knowledge test online than simply reading the manual. And they're also more effective study tools than the manual.

Study By Topic
There are 22 topics covered in the driving test questions. Choose to study by topic to test your knowledge of a specific area.

Use The Test Simulation
The test simulation is a timed mock test like the real test. Track your progress to see how ready you are to take the real test.

Take On A Challenge
Try all the questions in our database (the ultimate test) or focus on the more difficult questions saved to your challenge bank.
Build your test confidence with Free G1 Practice Tests
Skyrocket your chances of passing your driver knowledge test when you practice the written driving test. These practice questions, mock exams, and challenge bank tests are more effective ways to study than reading the driver's manual. Whether this is your first attempt or you're doing a re-sit, using our online platform will ensure you know what to expect and ready to answer any question that comes your way.
Study with questions that are just like the ones on the real written test. Start studying today by using our free driving test questions before you take the permit test online.
Start Practicing
The Ultimate Practice Tests to Pass the Learners License test
Get ready to get 1 step closer to your permit.


Immediate Feedback
Know instantly whether you get a question wrong or right instead of waiting until the end of each practice test.


Helpful Hints
In study mode, we provide hints to help with each question. You can choose to use them or not as you practise.


Detailed Explanations
It's about learning while you practice. Each question carries detailed explanations, whether you make a mistake or not.


Exam Simulator
It's just like the real test so you can practice in a similar, timed setting to help you prepare for the real thing.
How to get a driving licence in Canada
Canada uses a graduated licensing program which is generally based on three steps. There may be slight differences according to provinces. You first need to take the knowledge written test which gives you a Learner's permit. After 1 year of practice with the Learners permit, you're then ready to do the road test for your intermediate permit. In another year or two, you can then apply for the full licence road test.
Your first stop is the learners licence test, a written exam on the rules of the road, and this requires the driver practice test questions to help you prepare.
Pass Your G1 with Practice Test Canada
5 Strategies to Pass the Learner's Permit Test
1. Don't rely solely on the manual. It won't help you understand the test format and what to expect.
2. Take several practice tests. Each test may have different questions. You need to try as many as possible.
3. Make sure you cover all the topics as you won't know which topics you may get on the test.
4. Check the explanations for each answer to a practice test question, even if you got it right.
5. Study to apply the knowledge, and not to memorize. That way you can answer any question however it's phrased.
Learn More

Prepare for the Test the Right Way
Our tests ensure you focus on the key aspects of driving – traffic signs and rules of the road – while paying attention to what your province requires. They're designed to help you pass your driving test easily. So, choose your province or topic and start practising with our free Driving Test Canada questions.
Frequently Asked Questions
FAQs
With a 50% failure rate (sometimes higher in certain provinces), the manual alone cannot help with preparing for the test. It best serves as reference material to guide what you need to learn. And it doesn't help with learning the content fast. The online practice tests allow you to study and learn the content quickly so you can apply that knowledge to test questions.
While you don't have to use online practice tests to pass, it certainly increases your chances of acing the test when you do. The free tests get you access to all the information you need to know about the written test in a format that will be on the actual test. This free access carries even more benefits as well. In addition to the hundreds of questions at your fingertips, our platform saves your progress, and gives you the option of a challenge bank and simulation tests. These are all great for preparing for the test plus assessing your readiness to sit and pass the official test.
Each province has slightly different driving requirements. You need to use province-specific practice questions, so you're better prepared for the test. You can find out more about each province's licence requirements
here
.
All our practice questions are similar to the real test questions. They are developed based on the information in the Driver's Handbook and we pay special attention to adding province-related content to the right areas.
Pass your official G1 driving test with Practice Test Canada.
Our tests ensure you focus on the key aspects of driving – traffic signs and rules of the road – while paying attention to what your province requires.
Articles
Our Best Articles To Read
As a resident in Canada, you will need a Canadian driver's licence to be legally allowed onto Canadian roads.
If you're new to the country, you may be able to get away with using your home country's licence. But most provinces only allow this for a limited length of time. And for many, you most definitely will need an International Driving Permit from your home country to do this.
So, it's essential that you quickly get started on the process of getting that licence so you can be mobile and regain your independence.
The process for getting a Canadian driver's licence
Each territory or province's requirements may differ, but the general process involves doing the following at an approved drive test centre:
1. passing a written test on the rules of the road (the theory test)
2. one or two actual driving tests (road tests)
There is a Graduated Licensing Program in most provinces. This means you will have to go through different levels and drivers license tests to get to a full licence.
The first level is your Learner's Permit after you pass the theory test. You are not allowed to drive alone with this permit. There must be a driver with a full licence in the vehicle with you. You also cannot drive at night or on the highway with a Learner's Permit.
After a year of practice, you can do the road test to get an intermediate permit that allows you to drive alone with certain restrictions.
After another year or two, you can then sit the road test to get the full licence.
Now, remember, these are general outlines. Each province or territory will have slightly different requirements to getting a licence to drive.
But it all starts with a Canada theory test.
And that means you need to start studying for that written test as soon as possible.
Why you should start doing theory practice tests now
Passing the written test is not as easy as it may seem. And the study guide often provided to help you prepare for the test will not be enough to get most persons through the theory test.
Firstly, you need to start familiarizing yourself with the rules and road signage for the province you're in. For example, you will need to be prepared for driving in winter. This will be unusual if you're migrating from a country that doesn't have snow winters like Canada.
So, it would be best if you learned a few things about the rules of the road and driving in Canada. Then you have to prepare to answer these questions under test conditions. And like most tests, you need to prepare beforehand.
So, what is the best way to prepare for the Canada written test? By taking practice tests. These tests are generally so similar to the real thing, it makes it much easier for you to pass.
With online practice tests, you get to study the material and take practice tests from the comfort of your home. You get to better prepare to pass the G1 or another province's driving test on the first try. So, get to studying and practising.
The freedom to travel whenever, wherever at any time comes from having access to a vehicle and being licensed to drive in Canada.
Many of us already know one of the main differences for driving in Canada versus other parts of the world – aka driving on the right side (for some, the wrong side) of the road. But the key things to note are the intricate rules of the road.
And, if you want to enjoy the freedom that being mobile brings, you first have to pass the written driving test on these road rules. That means being prepared to pass the theory test.
Passing the test isn't easy. So, we would like to give you a few pointers on how to prepare to take the written driving test and pass … even on your first try.
Practice tests are your best friend
Unfortunately, some provinces and territories do not have complete sample tests to help you prepare. In fact, areas like Ontario only provide eight (8) sample questions.
This is not enough to help you prepare for a multiple-choice test of 30 to 40 questions (depending on your province) – which can come on any section of the road rules.
Instead, you can sign up to take free practise tests online to get a better idea of:
types of questions you may be asked, and
all the ways the questions can be asked
Learn the topics that will be covered by the test
Knowing what will come on the knowledge section of the Canada driving test is critical to understanding what you need to study. Now, while the basics for driving are essentially the same throughout Canada, each province (for example, Quebec & Ontario) may have slight differences due to their individual driving laws.
This is because, constitutionally, each province and territorial government have jurisdiction and responsibility for their individual rules of the road and driver licensing process.
This makes it critical that you know what is expected on the driving test of the province you plan to take the test in.
Sign up for a practice test site
As we noted, the driving handbooks only give you a few practice tests. However, while this is useful for understanding how the test questions are structured, they are not sufficient to help you prepare properly.
Instead, you should sign up to Driving Test Canada to access hundreds of test questions. The free portal is a great resource by itself. But subscribing to get access to everything ensures you have all the tools, questions, and mock tests needed to help you pass the test on your next or first try.
You need to ensure that the test site you choose also carries the questions based on the right territory/province regulations. Remember, each of them will set their own road rules, which might be different. So, the questions you're getting must be based on the actual province rules.
Now that you've determined how to prepare for the theory/written test, sign up to access our practice test questions for your province/territory.
Could you answer this test question easily?
To get your vehicle out of a skid, you should first:
Steer straight ahead.
Steer in the opposite direction of the skid.
Steer in the direction you want to go.
Apply brakes hard.
How about a question on why it's best to drive at the maximum speed limit at night versus day?
Or what does each province or territory require that you should do when entering the highway?
If you can't answer these questions off-hand, then you probably needed to have done a few permit practice test questions online. (And not only reviewed your Driver's Handbook.)
There are quite a few questions on the test
And this is nothing compared to the pool of hundreds of questions that your 40 permit test questions could come from.
So, the idea is to get through as many practice test questions as you can so you will be able to:
Touch on all the topic areas that could be on the test
See how the questions on the same topic can be phrased in different ways
Check how prepared you are by testing if you can answer the questions right – consistently.
You can study at your own pace
Another reason why choosing online permit test questions just makes sense is the flexibility. You can study at your own pace and wherever you can access the internet. There isn't any reason to cram for the test and then fail because you're anxious that you haven't prepared well.
You can set your own study plan
By taking the mock tests and working through the practise test questions, you can identify your weak areas. Knowing this, you can tailor your study to brush up on these specific areas.
Plus, if you have an online practice test platform like ours, then you can keep track of these difficult questions and get back to them when you're ready.
The tests can help reduce your stress levels
Your entire goal for driving freedom first hinges on you passing the permit test. This can cause your anxiety and stress levels to go up and affect your performance.
Now, many sites will tell you to relax and ensure you have a good night's sleep before test day. But that will not happen if you aren't prepared. So, you need to focus on studying as much of the material as possible and practicing as many questions as you can, too.
When you do, you will feel relaxed on test day because you know what to expect. And because you've prepared the right way to ensure you can pass. That's all due to using online practice tests as often as you need them.
Oh, and C is the answer to the question we asked you above. If you got it right, awesome. If not, a few more study sessions with our practice written driving test questions may be in order.
Whatever your results, check out our other test questions to see how many you would get correct right now.
When most persons search online for "driving test Canada", they are often looking for tips on how to pass the written test.
If that's why you're here, then we can safely say we have a few tips that will make it much easier for you to ace the test on your first try. And if you failed the driver's knowledge test before? Well, you will certainly do better this time around if you put these drive test tips to good use.
Tip 1. Get Yourself a Drivers Handbook
The territorial and provincial driving handbooks give you an overview of the types of topics you will be tested on.
The driving handbooks can be found free online, or you can pick up a physical copy from your local driver licensing office. Please double check that you're using the handbook for the province in which you'll be taking the test as there are minor differences between each that you may miss.
Tip 2. Take a few practice tests
We suggest taking a few practice tests after reviewing the handbook to see where you're at. The driving test questions found in the online practice written driving tests gives you:
A clear guide on what to expect
A status of your current knowledge base
An idea of what areas you need to focus on in studying
Most persons cannot pass the test simply by reading the handbook. And taking several tests will show you just how much work you need to do to get ready for the real Canadian written driving test.
Tip 3. Start to Study
For us, studying should involve a combination of the handbook and the online test questions.
For example, our practice test questions provide answers and explanations for each question. This allows you to see why you may have gotten an answer wrong and why a specific response is the correct choice.
They also allow you to see various ways in which the same question could be written. And apart from the learners' test questions, you can take mock driving tests online as well for a full feel of what the real thing will be like.
Tip 4. Practice, Practice, Practice
Nothing gets you more prepared for a test than practicing past papers. In this instance, that's the online driver knowledge practice tests. Practice helps you to learn and retain more information. But more importantly, these practice questions give a clear indication of how much you know and how to apply the knowledge you've been picking up as you study the question notes and the handbook.
Tip 5. Sit the Practice Exams
Now that you've studied the practice test questions, it's time to sit a few mock tests to gauge how well-prepared you are for the real test.
You can never be too overprepared for an exam. So, the more you study, the better prepared you will be on the day.
Sign up today to start practising with the most comprehensive list of driving test questions and let's get you ready to pass your Canada drivers knowledge test.