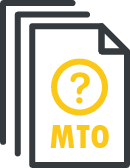 600+ Driver's Handbook Questions

Practice
by Topics

Free
Practice Tests

Unlimited
Mock Tests

Progress
Tracker & Results

100%
Pass Guarantee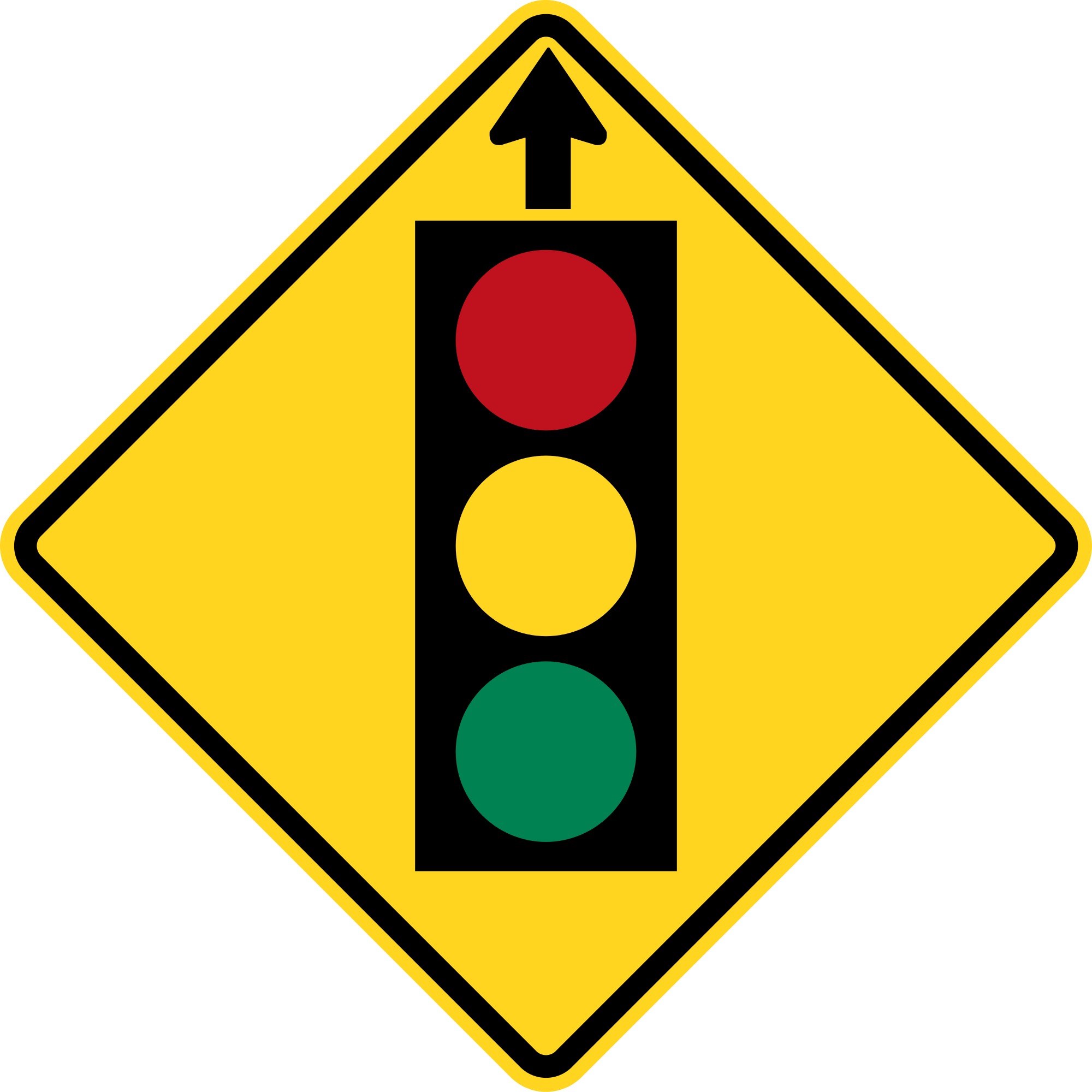 2023 practice knowledge test questions and road signs practice tests
Hundred of tests questions and answers just like the real thing
Instant feedback, explanations, and challenges to help you study
Mock tests to check your progress and test readiness for faster test prep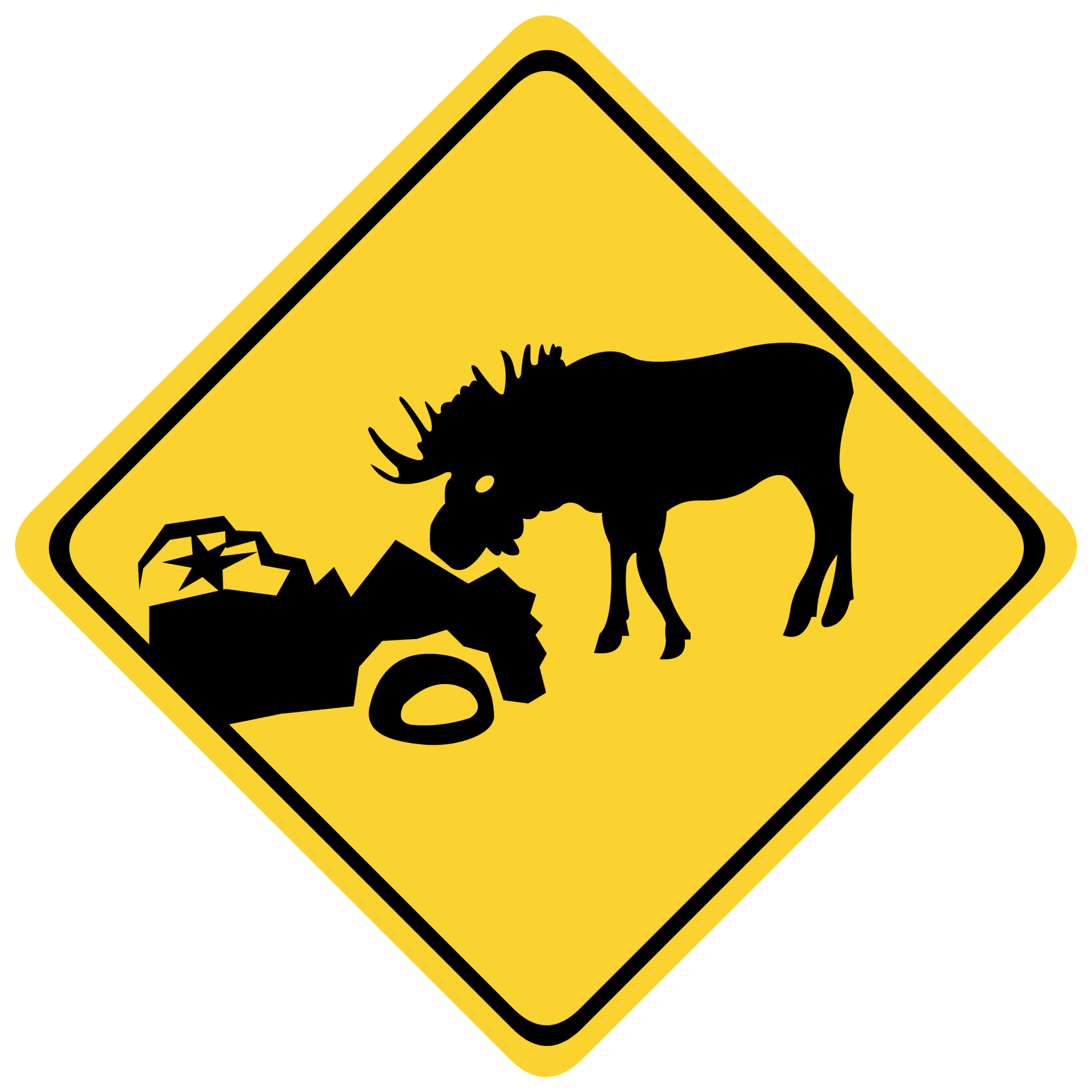 Effective British Columbia driving test practice questions
Practice Test Canada is the ideal option for new drivers wanting to pass their BC knowledge test. With a wide range of test resources, we give you all you need to pass the BC driving test. Take advantage of test tools that help users pass their ICBC driving test with ease.
START PRACTISING TODAY
How It Works
The better way to get ready to pass your ICBC knowledge test

Review the BC Driver's Handbook
Get the 2023 ICBC driver manual online and review the topics that will be covered in the ICBC drivers test.

Start Your 2023 ICBC Practice Tests
Take our ICBC online practice test questions and mock tests for a faster and more effective way to study for the test.

Sit The ICBC Learners Test
Now that you're ready, it's time to tackle the official test so you can get approved for your BC learner's licence.
Practice Test Canada will help you ace your BC driving test
Persons seeking to get a head start on their Class 5 licence by getting their learners permit are in the right place. Practice Test Canada is an online driving test practice site that provides tests for all provinces and territories with province-specific questions.
Our database of British Columbia test questions ensures our users are studying for questions specific to their province. Although the driving practice tests and ICBC motorcycle knowledge tests aren't exactly the same as the actual ICBC test, they are so close that you won't be surprised on test day.
Know what to expect
Our test questions are structured to reflect those on the actual test. You won't be surprised by the format or how the questions are phrased on test day because you would already be familiar with them.
Access the tests for Free
It's all FREE to start using Practice Test Canada BC learners tests. You can access them from any device once you have internet access – your laptop, computer or smartphone and get started practicing.
Get fully prepared
With hundreds of test questions and several mock tests, each with different questions, you're able to fully prepare for the real test. You can study every topic to be covered in the BC driving test.
Practice Test Canada is the ideal BC practice test site to help you pass your BC driving test – on your first try
The Graduated Drivers Licensing (GDL) Program has 3 stages – your learners (L), novice driver (N), and full licence. Each stage comes with specific requirements, and stages one and two with restrictions on what you're allowed to do as a trainee driver.
Practice Test Canada helps you get through the first stage with our BC drivers license practice tests.
1. Forget the boring stuff. We make the study process fun and engaging and get rid of the monotony of trying to learn from a ICBC learners test book or driving manual.
2. Enjoy the challenge. You have a database of hundreds of BC driving test questions and answers at your fingertips to study at your leisure.
3. Be confident because you know what to expect. The questions are province-specific to ensure you're reviewing the right material for your province or territory.
4. Study on the go. You can study on your own time at your own pace from any device once you have an internet connection.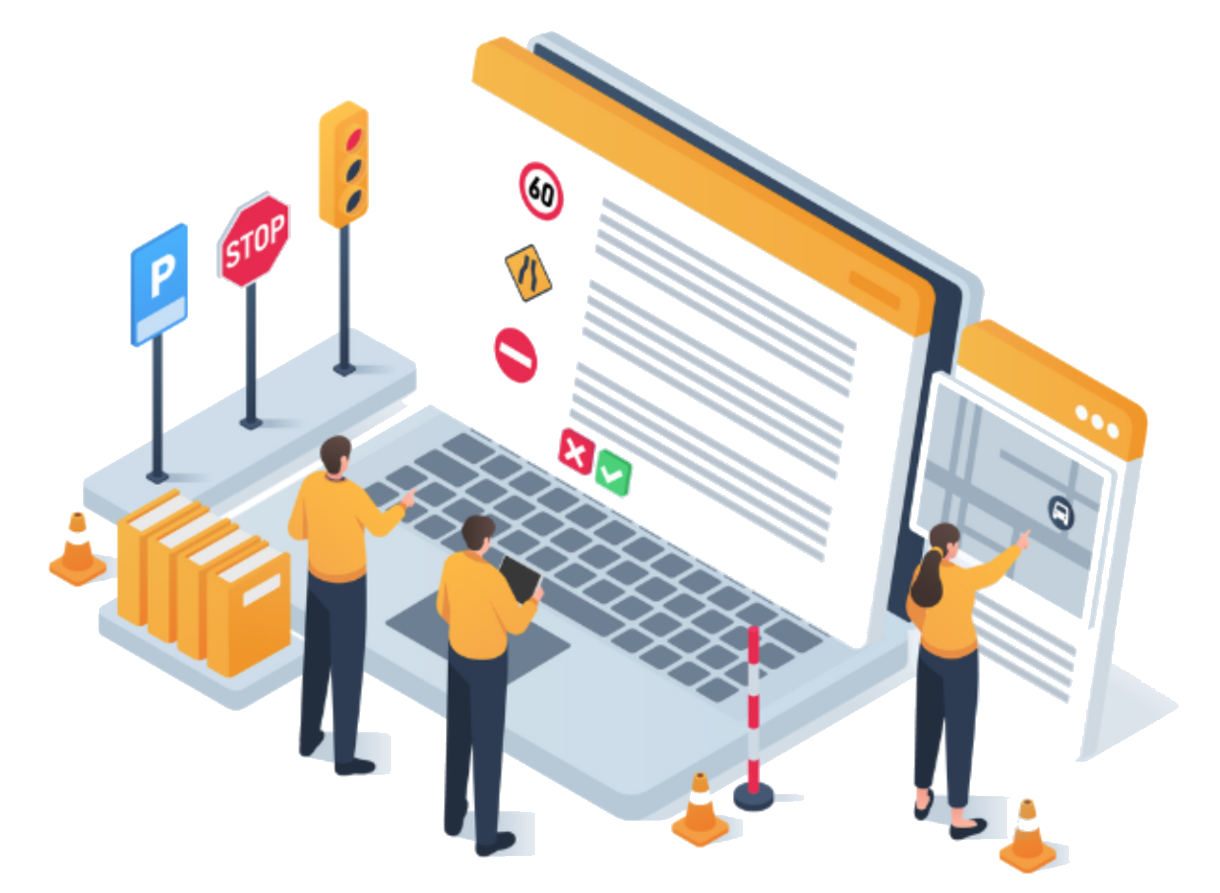 Choose Your British Columbia Practice Test
We provide BC Motorcycle Knowledge Tests and BC Class 7 Practice Tests (ICBC learners test) for passenger vehicles.
We Take The Guesswork out of the BC Learners Test
We make it easy to get through the 1st phase of the British Columbia Graduated Drivers Licensing Program.
Real Word Test Questions
Our questions are based on the BC driver's guide with questions on the road rules, traffic signs, and safe driving practices.
More Effective Study
We make studying easier than trying to learn from just the handbook with clear guidance and instant feedback to all questions.
Higher Test Pass Rates
Users who take practice tests before an exam always have a higher pass rate than those who don't. We'll help you ace your test.
Class 5 BC driving test site for beginners
Our goal is to give BC drivers all the tools and resources they need to pass the BC driving test on their first try.
An Expansive Test Database
We have hundreds of multiple-choice questions for learners practice test, all structured to be like the official test so that you know what to expect and how to answer them.
A FREE BC test question & answer platform
We don't believe you need to pay for questions that you can get in a BC drivers manual. What our platform does is make it easier for you to study these questions while getting much-needed practice in so you're ready for the real test.
ICBC knowledge test questions you can rely on
We stay updated with the requirements of the GDL administered by the Insurance Corporation of British Columbia (ICBC). So, you can always rest assured that you're working with up-to-date questions.
Test resources unlike any other
Try mock exams and test questions simulated and structured like the real thing. The challenge bank allows you to focus on the more difficult questions you may have missed while practising.
A driving test site that helps you ace your Class 5 written test
Prepare using real-world questions plus hundreds of simulated driving test questions


Just like the real thing
The driving test questions are based on the same categories that are included in the driver's handbook and the official ICBC driving test.


Instant feedback
Get detailed explanations and guidance on all test questions and answers so you learn faster and retain information while you practice.


Maximize your time spent studying
You'll find that you're in a better position to take the test when you study to learn instead of memorizing the information. Our platform assists you with your progress in learning the information and being able to take the tests as often as you wish.


Make your own study schedule
You have the freedom to study on your own and choose how you do so. You can study by topic, try a challenge, or work through all the questions.
Offering British Columbians the highest-quality practice tests for their learners written test
More effective and more benefits than the BC handbook only
It's proven that taking practice tests before the actual written driving test increases pass rates. While not an absolute guarantee, once you put in the work, you will have a much better chance than someone who didn't use any practice tests.
Using practice tests and our platform allows you to:
Study as long as you want to so that you're prepared for the test
Practice almost real-world test scenarios with our mock exams
Learn as you study with detailed explanations of ICBC knowledge test answers
We want to make it easier for you to pass your BC drivers license test. Get started today with our FREE practice tests.
Learn More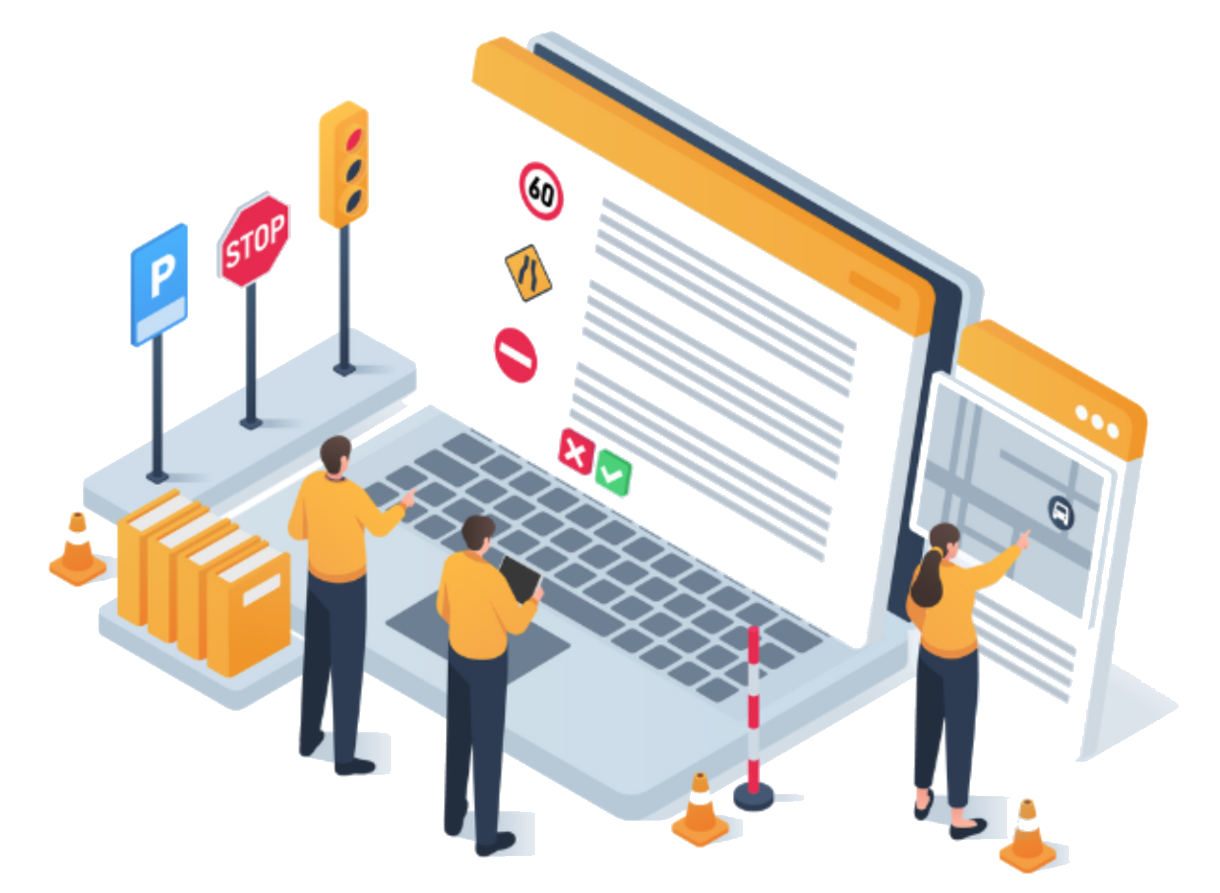 Scientifically proven to increase pass test rates
Research shows that studying with practice tests as aids helps to increase pass rates. This is especially helpful when you're practising in the same way that you'll be tested.
Our questions are structured just like the ICBC driving test so you know what you will get once you're in the test room. This increases confidence which is essential when taking a test under stressful situations.
Try our mock exams to get a full exam experience so that you are as familiar with the final test as possible.
And of course, you'll get to run through all topics on what you will likely face on the test. Our practice test questions will include class 5 licence revision questions, air brake questions, commercial driving questions, driving safely, recognizing traffic signs, and understanding the rules of the road to not only pass the test but also become a safe driver on BC roads.
Get ready for your learners licence
The only thing in your way to your learners permit is passing the knowledge test. Use your time wisely and choose the online drivers test site that offers all the resources and tools to help you ace your driving test.
BC Practice Tests Frequently Asked Questions
FAQs
The GDL is a system of helping new drivers learn the skills and knowledge that will help them become safe and confident drivers. The program requires participants to pass 3 tests – a written knowledge test and two road tests.
The knowledge test is required to get your learners licence which allows you to start getting in supervised road driving practice.
You'll book your knowledge test appointment online and sit the test at an ICBC driver licensing office.
After completing this stage, you can move on to N – novice driver which requires you to pass the Class 7 road test after at least 1 year of qualified driving supervision.
Finally, move up to your full licence after holding your Novice status with no penalties for a minimum of 24 months. You can reduce this time period to 18 months if you take an ICBC-approved driver training course while you were in your L stage.
The ICBC driving test comprises 50 multiple-choice questions, of which you need at least 40 correct to pass. According to the ICBC site, at least one in 5 of the questions will be on road signs and the rest on the rules of the road and attitudes.
The questions cover all the topics outlined in the BC drivers Handbook. These include rules of the road, interpreting traffic signs, safe driving attitudes, and knowing safe driving practices.
Knowledge tests are only available by appointment so make sure to book yours before turning up when you're ready to sit the test. knowledge test practice in necessary if you fail the test, you'll need to wait at least 7 days before trying again.
The fastest and most effective way to prepare for the test is by using online practice tests. You can try using the Driver's Guide (formerly known as RoadSense for Drivers: BC's Safe Driving Guide by ICBC). But you'll find that you'll still need practice tests to get an idea of what to expect, to increase your test confidence, and work through the material quickly to identify your weak areas and things you need to study more of.
Drivers test practices are also perfect for helping to assess your test readiness before you pay to sit the official test.
You could, but the chances are very low for most persons. Plus, you could also take the online practice tests and still fail. The key is to prepare properly and ensure that you get sufficient practice on all the topics so that you learn as much of the material as you can.
So, make sure to take a few practice tests before you attempt the real written test.
The knowledge test costs $15. (free for seniors over 65 years of age). ICBC book knowledge test through the nearest driver licensing office, service BC centre or even you can appoint your ICBC knowledge test online.
We summarise everything for your written test in an easy-to-use format so you can quickly work through the information. We also update our test questions if the BC Ministry of Transportation updates the BC traffic rules. With our practice test questions, you'll be in a better position to pass the test.
So, take our road signs practice test and road rules practice test to get ready for the real thing.
Pass your official
ICBC driving test with Practice Test Canada.