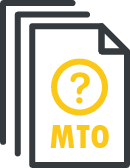 600+ Driver's Handbook Questions

Practice
by Topics

Free
Practice Tests

Unlimited
Mock Tests

Progress
Tracker & Results

100%
Pass Guarantee
Providing quality practice tests to help Ontarians pass their G1 test
We are the perfect option for new drivers in Ontario. Offering a wide range of test resources plus a test bank of hundreds of questions, you'll have more options at your fingertips to help you pass. We are proud to offer our test takers the different tools and techniques to help them prepare for and pass their G1 test.
Pass Your G1 with Practice Test Canada
How It Works
The faster, more effective way to prepare for the G1 written test.


Get the Driver's Handbook
Download the most recent version of the Ontario Driver's Handbook so you can review the material and topics you need to learn for the G1 test.


Take the Tests & Quizzes
The practice test questions and mock exam simulator get you studying the hundreds of test questions in our database in prep for the real test.


Sit & Pass the G1 Test
When you can comfortably pass the many mock exams and answer the questions correctly, then you can go ahead and book your G1 written test.
The G1 driving test practice that will help you ace your G1 test
The Ontario G1 knowledge test takes a lot of prep to get right for test day. Our test prep quizzes help you prepare as best as possible to increase your chances of passing the test. That's why our online G1 practice test is a valuable resource for persons in Ontario seeking to get their G1 permit. We provide free G1 test questions online and mock tests. As a new driver, you can familiarize yourself with the structure of the actual test AND see the type of questions you will get on the day. Ontario drivers test practice strengthen your knowledge which lead you to get your drivers license easily.

Prepare for the G1 the efficient way
We make it easier to keep track of the information you're studying, your progress, and which questions or sections pose a challenge.

Be fully prepared for the test
There's studying and then there is test prep the right way. We help you get fully prepared for learning the content and retaining the information.

Get Confident for Test Day
With immediate feedback on each test question and helpful hints along the way, it's a quicker and more effective way to study than cramming the handbook.
Ready to access your Free Ontario G1 Test Practice Questions?
Click button and get started practicing.
Let's Take the Guesswork out of your G1 Study Prep
Study By Topic
There are 22 topics covered in the driving test questions. Choose to study by topic to test your knowledge of a specific area.
Use The Test Simulation
The test simulation is a timed mock test like the real test. Track your progress to see how ready you are to take the real test.
Take On A Challenge
Try all the questions in our database (the ultimate test) or focus on the more difficult questions saved to your challenge bank.

Practice Test Canada
is making it easier for you to pass the G1 test
We provide additional resources that you cannot get flipping through pages of boring content that you need to know in the MTO handbook.
You can take the practice tests as often as you like. And each mock test refreshes with a new set of questions. You will get through more test material than the few samples provided in the handbook.
You'll cover all the topics in the handbook so you can get ready to tackle any question thrown at you in the real test.
You'll learn and apply your knowledge instead of trying to cram and setting yourself up for failure.
Choose Your G1 Practice Test Type
Select the types of test questions you want to start studying.
Our G1 Test Practice Platform is Among the Best
Persons choose us because of our database, mock exams and how easy the platform is to use.

A Large Database
Our free test quiz options give you access to a large number of questions and resources to help you prepare to pass.

No Registration Required
If you want to stick with our free plan, you won't need to register or log in to start practicing the available G1 questions.

G1-Type Questions
They are designed to reflect the real test questions and mock test simulations. They are updated along with the Handbook.
The Faster Way to Prepare for your G1

Study Faster
Using online practice tests to prepare for your G1 allows you to move at a faster pace. Unlike reading the driver's study guide, you can quickly learn the information and test your knowledge at the same time with real-time answers as you go.

Learn from your mistakes
Each question gives a detailed explanation of the correct answer so you can understand how the answer applies to the situation. This aids better retention and knowledge application for the real test.

Build a challenge bank
Retest complicated questions at will as we automatically store your missed questions. You can then revisit them as often as you like until you're satisfied you can answer them correctly.
Get Ready to Become a G1 Genius
More Benefits than the Handbook Only (and other online sources too)
You'll only find 8 sample test questions in the official Ontario Ministry of Transportation Driver's Handbook. That will not allow you to prepare effectively for the permit written test. To help you get ready for the test, we have created a platform that offers:
Hundreds of multiple-choice test questions with detailed explanations of the answers
Multiple practice tests, each with different questions to test all areas required for the written test
A test simulator so you can sit an exam that's just like the real thing
We're making it easy for you to pass your G1 test and get on the road to driving freedom.
Try our test challenge bank
Like a challenge while having fun? Test your knowledge and preparedness against the hard questions you didn't answer right. We'll automatically store the more difficult questions and you can try and tackle them to see if you're improved.
Proven to increase G1 test pass rates
With the Practice Test Canada platform, you'll be practicing in the same way that you'll be tested. This helps you improve your focus and ability to understand and answer the questions, so you'll be closer to getting your Ontario Driver's Licence.
With our website experience, the real test will feel familiar, and you'll be more assured and confident in answering the questions posed on the test.
Our MTO drivers test and mock test cover all areas of the MTO Ontario handbook and the topics you need to know to pass the G1 written test. Additional bonus content includes the challenge bank to make studying fun.
Start Now
Breezing through the G1 study process
Study on the go - Accessible online on your smartphone, laptop, and tablets, you can practice your test questions whenever, wherever.
Know what to expect - Worried about what to expect on the real test? Our mock tests are structured just like the real G1 test, so you know exactly what to expect on the day.
Enjoy the process - We make it easier to study and retain the boring stuff. We encourage you throughout the study sessions and help you stay motivated to work through the material.
Get Ready to Pass your G1 Test
Choose How You Study
Study by one of the 22 topics to be tested on, check a specific knowledge area, or choose random for a bit of fun.
Take a Challenge
Let's make it a contest and see how many of the difficult questions you can get right from your challenge bank.
Use the Mock Exams
Track how prepared you are by engaging with the mock exams. The questions are always different for each mock test.
What's it worth to you to pass your G1 permit test on the first try?
Pass the time wisely and study where you are guaranteed results. Our premier test platform gives you additional tools, resources, road rules and questions to make studying a breeze, and skyrocketing your chances of passing your G1 test.
Pass Your G1 with Practice Test Canada
G1 Test Frequently Asked Questions
FAQs
If you're a new driver, you'll need to go through the Graduated Driver's Licensing (gDL) system to get a full Ontario driver's licence. This is a 3-stage process moving from learner's permit (G1) to intermediate (G2), and full licence (G). Passing the G1 road test after a year with your learner's permit allows you to qualify for the G2 licence.
Other options exist if you're migrating to the province from another province or country. Depending on your years of experience driving, you could be allowed to move to stage 2 or 3. Or, for well-experienced drivers with written confirmation of their experience, they can exchange their current licence for an Ontario licence.
The G1 drive test (or driver's test, driving exam, permit test) is a government-administered test to evaluate your ability to handle driving on the roadways. In Ontario, the G1 is the first stage to getting your full licence under the Ontario Graduated Driver's Licensing program. It consists of two parts – passing an eye exam and sitting and passing a multiple-choice written knowledge test (aka g1 written test) on the rules of the road and traffic signs.
The Ontario G1 written test comes in two sections with a total of 40 multiple-choice questions. The first section comes with 20 questions on road and traffic signs. The second section tests your knowledge on the rules of the road. You will need an overall passing score of a minimum 80% to pass (16 correct answers on each section).
No, these are two different types of licences. G licences relate to driving G-class vehicles. These include cars, vans, and small trucks. The M1 is the beginner permit licence to ride a motorcycle. You can also study motorcycle practice test questions here.
Yes, it is possible to pass the test without using an online practice test. You could even take an online practice test and still end up failing. But the odds of passing are definitely more in your favour if you join an online test prep site like ours.
Research shows that practice tests are more effective at helping to prepare to sit a test. Our practice test platform helps to reduce your test anxiety by showing you what to expect on the test and giving you the tools to prepare better. You'll learn how to answer similar questions phrased differently, like what happens in the real test. It helps you identify your strengths and weaknesses, so you can focus on the areas to improve before heading into the test. We encourage you to study the practice questions often and take the mock tests as many times as possible to improve your knowledge and test preparation.
There are hundreds of driving road rules that people should follow on a daily basis, but these rules are easily forgotten. These rule should be memorized by practicing, Our g1 road rules test provides you with such practice questions that helps you keep up with those G1 rules.
With over 70 road signs to learn and 90+ general Ontario road rules to be aware of, it can be overwhelming trying to put all of this together from a handbook. As a premier platform for G1 test practice, it encourages learning, motivates studying and offers more resources to make the process easier. Our users also exponentially increase their chances of passing the written test than simply using the free tests.
Pass your official G1 driving test with Practice Test Canada.
Our tests ensure you focus on the key aspects of driving - traffic signs and rules of the road – while paying attention to what your province requires.
Articles
Our Best Articles To Read
These are a few key things to know about the Ontario driving knowledge test to get your G1 permit licence.
The Ontario drivers permit written test is administered by the province's Ministry of Transportation (MTO) via its Drive Test centres. You must book an appointment online to sit the written driver's licence test. The test is administered on paper or a computer, depending on the location. There are approximately 56 centres accessible across the province, so it'll be easy to find a G1 test Ottawa centre and beyond. You can find a list of them here.
As part of the preparation for the test, the MTO provides an Ontario drivers study guide – its Driver's Handbook. The handbook outlines the information you're expected to know to sit the official written test in. The handbook is accessible online and can be purchased as a hardcopy at the test centres and some stores.
The format of the test
There are 40 multiple-choice questions to the Ontario G1 written test and you can finish them in about 20-30 minutes. The test is in 2 parts, one on the rules of the road (specific to Ontario G1 rules test) and the other part on the traffic signs (Ontario G1 signs test). The questions will cover areas such as road rules, road signs, traffic safety, and traffic laws.
You need 80% or more to pass the knowledge test which is marked as you're finished. If you fail the written test, you're free to pay and retake it.
You can expect the multiple-choice questions to look like the sample below.
What must a driver do before entering a highway from a private road or driveway?
Enter or cross the highway as quickly as possible.
Yield right-of-way to all vehicles approaching on the highway.
Sound horn and proceed with caution.
Give hand signal then take the right-of-way.
The MTO provides a few sample Ontario test questions, but they're not enough to actually test your knowledge. You can find hundreds of other sample questions online at Practice Test Canada to help you prepare.
The test failure rate
One of the reasons why you have so many online test question websites is the high failure rate for the test. The G1 written test failure rate averages between 50% to 75%.
The questions can be tricky, and how they are phrased can mislead test-takers, especially if it's their first time and they've only used the Handbook to study. If you don't know the information AND how to apply that knowledge, then you could be in this failure statistic.
Preparing for the test
The written test prep requires practice and mock exams. This allows you to get through all the content and test your knowledge at the same time.
For us, we've designed our test site to be easy to navigate and intuitive to use. So, you can sign up today, take advantage of the many test resources we've provided and get ready to beat the odds.
You don't have to be among the failure rate statistics. You just need to focus on getting access to the Ontario-specific test questions and continue to practice until you're confident in your knowledge to pass the test.
Ontario uses a graduated driver's licensing (GDL) system. This is a system to help new drivers improve their driving skills and knowledge gradually over time. The intention is that they'll do this in low-risk environments and graduate to more complex driving situations as their licences are upgraded.
As part of the GDL system, drivers are initially restricted in the type of driving privileges they get and the driving supervision required. We'll highlight a few of these when we review the 3 stages to the Ontario graduated driver's licensing program.
About the Ontario graduated driver's licensing program.
The system has 3 licence levels – G1, G2, and G.
The G1 licence is the learner stage. It requires supervised driving (supervision to be provided by a full G licence holder) at all times. It also places several restrictions on the type of driving you're allowed to do, for example, not driving on certain highways and expressways. It's at this stage that you must pass the written knowledge test of the Ontario road safety measures and rules.
The G2 licence is the intermediate stage which allows unsupervised driving in high-risk situations. You'll need to drive with this licence for 12 months before you can attempt to upgrade to a full G licence. Depending on your age, there are also restrictions on the number of persons/passengers allowed in the vehicle with you.
The final stage is the G licence which gives you a standard driver's licence and all the full privileges of driving. You must complete the G1 and G2 stages within 5 years to be able to obtain your G licence.
What if you have a licence from another country?
Depending on your driving experience, you may be able to exchange your overseas licence for an Ontario one. If you don't have the requisite years of experience, then you'll need to go through the graduated licensing system.
For example, the following scenarios will get you placed in the GDL.
Less than 12 months driving experience in the prior 3 years: you'll need to get 12 months of driving experience before you book and sit the G1 road test.
Between 12-24 months driving experience in the prior 3 years: you're allowed to take the G1 test and if you pass, you can get your G2 licence.
Ready to get to the first stage of the Ontario GDL?
The first step to enter the graduated licensing system requires that you sit and pass the written knowledge test delivered at an Ontario Drive Test centre. This requires studying the MTO official driver's handbook and using online practice tests so you can learn the rules of the road, the safety measures, practical driving techniques, and traffic signals and signs.
The test has a high failure rate. So, you'll need to get in as much practice as needed to get ready for the G1.
If you're ready to qualify for your Ontario driver's licence, then get started with learning all you need to pass the knowledge test. Sign up today and unlock the questions designed to help you learn and pass your official G1 Test.
The G1 licence is your learner's permit and the first stage to get to a full licence under the Ontario graduated driver's licensing system. The first step at this stage is passing the written test.
Now, there is a high rate of failure for first-time test-takers of the written knowledge test. So, the Ontario G1 written test has one really simple process for you to pass – get in practice on sample test questions.
But as you get prepared for this permit stage of the GDL system, remember, there are certain prerequisites to applying for the G1 driving test that will give you your permit license.
You need to:
Be at least 16 years of age
Pass an eye test
Pass the G1 written test
Then, once you can meet these criteria, you're ready to start preparing for the written test.
Here's how you can prepare to pass.
Get the Handbook
The first thing to do is get the Canada driving test book (the Ministry of Transportation (MTO) Driver's Handbook). You can review it online at the Ontario MTO website or buy a hardcopy at a Drive Test Centre and in some retail stores.
The handbook outlines the areas you will be tested on and goes in-depth on the things you need to learn to pass the test. Unfortunately, it's not in a manner that makes it easy for persons to study to pass the test. As such, they enter the knowledge test Ontario totally unprepared and not expecting the type of questions they get on the actual test. Eventually, they end up in the 50%+ statistic of people who fail the Ontario G1 test.
So, what can you do to improve your chances of passing the knowledge test?
Tips to pass your G1 on your first attempt
Take the practice G1 test questions and the mock tests, all available online. Once you review the handbook, you'll see that there are only a few sample questions in it. So, to get in the kind of study necessary to pass the test, you'll need to do a lot more than those samples.
Our online platform offers hundreds of test questions that are similar to the real thing. This gives you a strong base to study. Plus, our platform allows you to track your progress so you can see how well prepared you are before booking the written test online.
Day of the test
On the day of the test, make sure to take with you an acceptable ID that shows your legal name, date of birth (DOB), and signature. Accepted documents include:
Passport
Canadian citizenship card
Permanent resident card
Proof of residence
Let's get test ready
The Ontario G1 practice tests 2023 cover the driving test questions and answers that are likely to come on your MTO written test.
We can't wait to hear of your success and knowing that you've passed the G1 License Test. And once that's under your belt, it's time to start getting in actual driving practice to get ready for the G1 driving test.
Don't forget to sign up for your comprehensive G1 practice test.
Many people often spend a lot of time studying the Driver's Handbook in preparation for the Canadian driver knowledge test. And that's an excellent way to start. But now, you need some real-world practice before you sit the actual test. And the best way to get that is with a lot of permit practice tests online.
Here are a few reasons why most Canadians will give the G1 practice tests rave reviews after sitting the actual test.
Study at your own pace
Students and adults are often busy. Finding time for study means often putting other things on hold. But the practice tests are accessible anytime. So, you can review and practice the G1 test questions and answers at your own pace.
Eliminate the element of surprise
Our practice tests often ask you to apply the same information in different ways. That's how the actual test can be a bit tricky, especially in how they ask the same question several different ways. With the permit practice tests, you will not be surprised by the type of test questions and the many different ways they can ask the same question.
They get you through all the required content
The roads rules handbook is quite comprehensive. It's a lot to learn. And you will not know which of the road rules or traffic signals and lights knowledge the test will ask you to answer.
So, you need to study every section of the Handbook and know how to answer all to be well prepared to pass the test. But not to worry. The practice test carries hundreds of test questions and several mock tests to allow you to cover every aspect of the road code so you can be fully prepared for entering the exam.
It helps with actual driving
The knowledge you learn from studying the driver knowledge test is directly applicable to driving. You start learning what to do, know, and expect when you enter the roadway for the first time. For example, this question:
When the road is marked with a solid yellow line and a broken yellow line on your side, you may pass:
Only in an emergency.
If you are on an expressway.
If traffic is clear.
Only at an intersection.
Your instructor won't need to explain what needs to be done because after studying, you would already know that the answer is (c) If traffic is clear.
Studying Free Permit Practice Tests Online Makes Sense
Once you're adequately prepared for test day, you improve your odds of passing the test. Our practice tests are designed to ensure you get the best test preparation possible. You can review the difficult sections by saving them to your challenge bank. Or take mock tests to check your progress. And your dashboard keeps track of how well you're doing so you can confidently determine when you're ready to book your written test date.
So, make sure to sign-up for our practice tests so you can sit and pass your test on your first (or next) try.