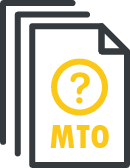 600+ Driver's Handbook Questions

Practice
by Topics

Free
Practice Tests

Unlimited
Mock Tests

Progress
Tracker & Results

100%
Pass Guarantee
The Driving Test Practice Website for Albertans To Pass Their Knowledge Test
Our free practice test site helps you prepare to pass the official 30-question knowledge test on Alberta's traffic laws so you can get your learner driver's licence. Our online practice tests are perfect for first-time test takers, if you need to retake the test after losing your licence, and if you've just moved to Alberta.
Try Free Practice Tests
The most effective way to pass your Alberta Drivers Test
To get your Alberta Class 7 Learner's Driver's Licence, you need to first pass the 30-question knowledge test of Alberta's traffic laws. Here, you'll find hundreds of questions based on the most current Alberta Driver's Guide handbook. They include questions for cars, motorbikes, commercial vehicles, presented in sections, and with actual answers (and explanations) presented for each question.
These are free practice tests, and they will get you started on the right track to pass your knowledge test and get your learner's licence.
Join the many thousands of Albertans using online practice tests to give them the edge to ace their Alberta Class 7 knowledge test.
How It Works
The better way to study for your Alberta driver knowledge test

Download the Alberta Driver's Guide
The Driver's Guide to operation, safety and licensing outlines information on the licensing process (including the GDL) and the topics under the road code and traffic signs that will be tested.

Join the Practice Test Canada Site
Access our database of free revision questions, answers, and explanations based on the real test. There are hundreds of car, motorbike, and commercial questions to practise on your computer.

Book, Sit, & Pass Your Test
If you go through our database of test questions and mock tests, and use the challenge bank and other study resources, and consistently pass, then you are ready to take on the real test.
Ready to access your Free Alberta Driving Test Class 7 Practice Questions?
Click button and get started practicing.
Benefits of Preparing for the Alberta Driving Test with Learners Practice Test Canada
We've designed our driver theory test platform to help you study in the most efficient way to pass your test. Many Albertans find our site useful for test prep, and credits our resources as giving them the advantage they needed to pass the test. As a new driver or someone moving to Alberta, you'll find that our site makes the difference

You Know What to Expect
Avoid any surprises on test day. With us, you'll know how the questions will be presented and not be surprised by any unexpected questions during the actual test.

You Can Monitor Your Progress
Forget the exam stress and keep track of your progress in real-time. Monitor your progress through the different topic areas and the questions that you find harder to answer correctly.

You'll Study Only the Required Test Material
You'll be shown province-specific questions tailored for Alberta. So, you will only review material that is likely to come on your test.
We're the Perfect Companion to the Driver's Guide
We Make It Fun to Study
Forget the tired way of trying to study the Alberta Driver's Guide. Instead, join us online for a fun and engaging study experience that helps you learn and retain the info even as you enjoy the whole process.
It's a Faster Way to Study
We use a gamification type of platform that lets you know when you get an answer correct or not and explains in detail the correct answer.
You Prepare Efficiently
The questions and mock tests are quite similar to the real thing and the way you will be tested. This process is much more effective than the Alberta Driver's Guide only.
We give you a faster way to prep for the Alberta Drivers Test
1. Our online practice test resources relieve the boredom of scrolling through pages of information in the Alberta Driver's Guide.
2. You get through more material and retain more information working through the database of practice test questions and reviewing the answers.
3. The questions cover all the topics in the Guide so you will be well-prepared no matter the questions that come on the actual test.
4. You won't need to cram. You can study at your own pace and learn to apply the knowledge in answering questions and when you eventually start driving on the road.
Learn More

Take Alberta Driving Tests – For Free
Here you can practice theory test questions that are based on the official tests – free of charge. Tests are available for cars and small trucks, and commercial vehicles preparing for their Class 7 learners licence.
Try Free Test Questions
The Perfect Test Prep Site for Albertans
Our platform is amongst the best for the number of questions, ease of use, and support.
Hundreds of Test Questions
We have a large database of test questions and resources to help you prepare to pass the knowledge test.
No Sign-Up Needed
Our free test platform allows you to get started trying our practice questions without needing to sign up.
Just Like the Real Thing
You won't be surprised in the actual test since our mock tests and questions are just like the real thing.
Get among the pass statistics
See how we can help you practice and prepare to pass so you can get your learner's permit.

Instant feedback
Get and review feedback on every question as you answer them to help speed up the learning and retention process.

Track your work
Mistakes, incorrect answers, topics covered – keep track of everything from your dashboard.

Use the Challenge Bank
Keep all your difficult questions in the challenge bank to go back and tackle them late.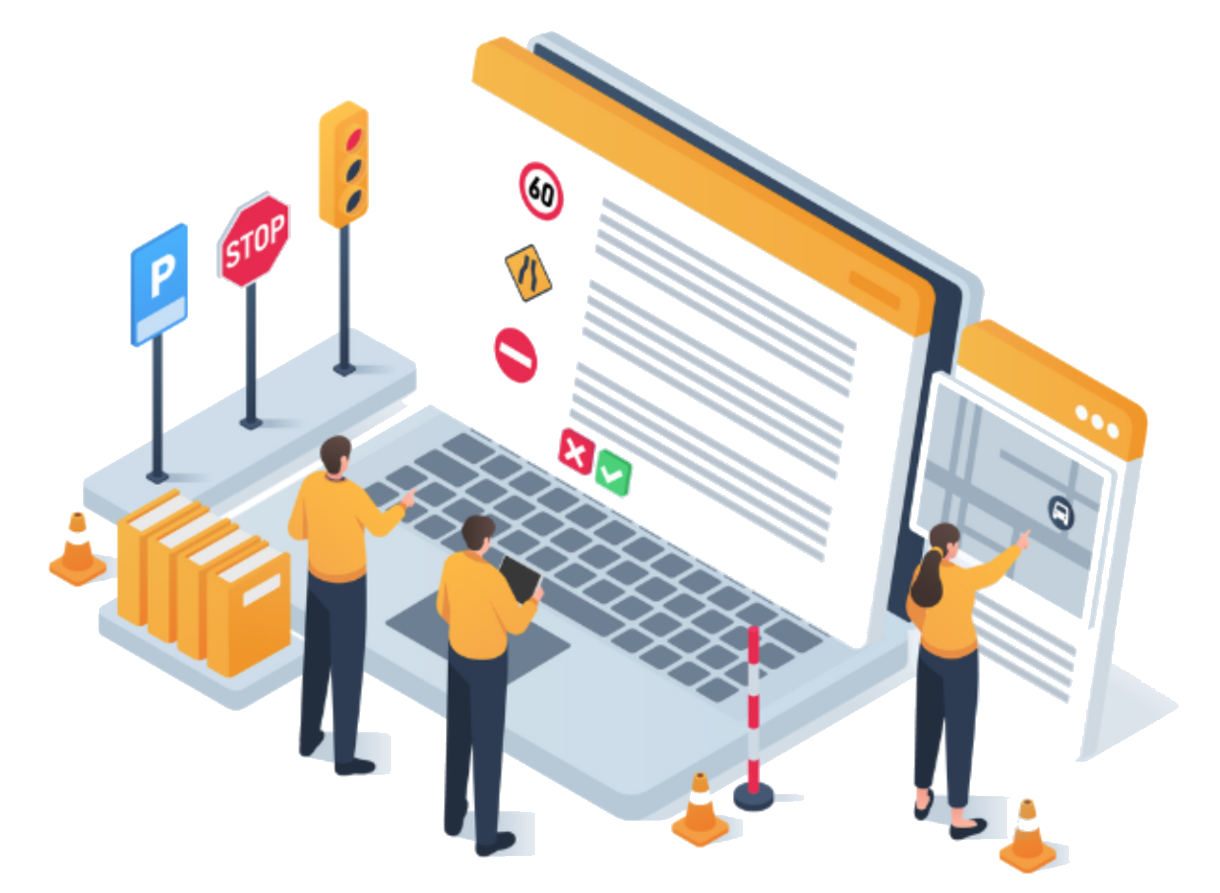 Get ready to pass the Alberta Learners Test
Passing the Alberta knowledge test becomes easier the more you practice with us.
You'll find more resources and support with our Alberta driving practice tests than what many find in the Alberta driving test book (the Driver's Guide).
1. Hundreds of multiple-choice questions on every aspect of the Alberta knowledge test book that are just like the real thing.
2. Test simulators to help you practise like you're taking the real test – on a computer, with randomly selected multiple-choice questions.
3. Accessible whenever, wherever so you can study on the go from your phone, tablet, laptop, and desktop.
Get ready to be one step closer to taking on the open road. Book Alberta class 7 and start practising so you will pass the first hurdle and successfully tackle the Alberta drivers test.
Learn More
Can you afford not to take our practice tests?
Would you pass the test today if you took it? If you're not sure, then it's time for our free questions. It can save you time and money that you won't need to waste for a re-sit.
Test Your Knowledge
Frequently Asked Questions
FAQs
Like most provinces, you will need to go through the Alberta Graduated Drivers Licensing System. If you're a new driver, this starts with your Class 7 learners permit before graduating to stage 2, the Class 5 GDL probationary licence.
Once you've held the probationary licence for a minimum of 12 months without any suspensions, then you can sit the advanced road test to get your full driver's licence.
Each class carries specific requirements on how, when, and where you're allowed to drive and the supervisory requirements for each stage.
The first step is passing a knowledge test on Alberta's traffic rules and an eye exam to be permitted to pay for your Class 7 learner's permit.
The minimum age allowed to apply for a learner's permit is age 14.
The knowledge test is a 30-multiple choice test on the driving practices, driving laws and road signs for the province. The test is administered on a computer and you will need to get 25 questions correct to pass.
There is a fee for each time you sit the test, and you're only allowed to take the test once in every 24 hours.
Alberta driver's tests can be taken at most Alberta Registry Agent offices.
Some persons may have, but the likelihood is very low. With the high failure rate across the province and throughout Canada, there's a reason why many persons turn to online practice test sites like ours.
We make it easier and faster to study the required material. Our platform provides Alberta drivers exam which helps to reduce test anxiety and get you prepared to pass.
So, like all the others before you, you will certainly increase your odds of passing the actual test by using practice tests that are just like the real thing.
Pass your Alberta Knowledge Test with Practice Test Canada.
Pass your Alberta driving test on your first attempt.
Articles
Our Best Articles To Read
The province of Alberta implemented the Alberta Graduated Drivers Licensing (GDL) program to help new drivers get the required experience and support before trying to drive on Calgary and Alberta roads.
The Alberta GDL test program, since its inception, has been proven to reduce the rate of fatal crashes among teen drivers by 8 to 14 percent. The GDL and this reduction in crashes have even impacted insurance rates, with reduced rates being offered to new drivers compared to before the implementation of the GDL.
Now, the program can take up to 3 years for you to get your full licence. So, here's a breakdown of the Alberta GDL and what's required for each stage.
The 3 stages of the Alberta GDL
Stage One Learner – Class 7
You can be a minimum of 14 years old to start the process for a Stage One Class 7 learner's permit. (If you're under 18, parental consent is required). You'll need to pass a written knowledge test on the rules of the road and a vision test.
Once all this is done, then you should pay attention to the conditions for maintaining your Class 7 learner's licence. These include:
Holding your learner's licence for at least 1 year
Having a fully licensed driver in the vehicle with you at all times
Not driving between midnight and 5:00 a.m.
No more than 8 demerit points earned during the period of holding the licence
No alcohol allowed in your system at all while driving
Any licence suspension during this period will restart the minimum 1-year period before you can move to the next stage.
Stage Two Provisional – GDL Probationary (Class 5-GDL)
Once you've completed stage one, stage two requires that you be at least 16 years old and pass a standard Alberta road test. You will also need to follow certain conditions at this stage as well.
Some of these conditions include:
Holding the probationary licence for at least 2 years
Earning no more than 8 demerit points in the period
No alcohol content in your system when driving
Moving to Class 5 will essentially see you exiting the GDL program. There are no requirements that you must exit, but you will be required to follow the GDL conditions for your probationary licence if you decide not to. Exiting also means you can be eligible to qualify to re-class to a class 1, 2, 3, or 4 driver's licence.
Stage Three Full – Full, non-GDL Driver's licence (Class 5)
To qualify for Stage 3 of the Alberta GDL program, all the criteria for stages one and two must have been met. You are also required to:
Be suspension free for at least 1-year prior to applying for the Class 5 driver's licence
Take and pass the Class 5 advanced GDL exit road test
Once you pass your class 5 road tests, you will receive a class 5 Alberta Operator's Licence with no restrictions.
You can learn more about the Alberta GDL stages here.
Signs. Road rules. Traffic laws. These are some of the topics you'll be tested on when you take your learner driver's licence (Class 7 Licence) in Alberta. So, it's important to know what to expect and how to prepare for the Alberta GDL Graduated Driver's Licence Program, and the GDL Class 7 Knowledge Test in particular.
Here's a quick rundown of the Alberta class 7 learner's knowledge test.
Qualifying for the learner's test
In Alberta, the minimum age for starting the licensing process is 14. You will need a document that shows your full legal name, date of birth, and signature when you go to do the test. For persons under the age of 18, their parents or legal guardian must sign a consent form on their behalf.
Test takers will be given the consent form for future use in case they fail the knowledge test so they can use it again at their re-sit.
The Class 7 questions
Also known as the Alberta driving test and driver's test, the Alberta learner's test is a knowledge test of your understanding of the road rules and regulations according to the province.
The Alberta knowledge exam has 30 multiple-choice questions. You must get at least 25 questions right to pass the test. The topics you'll be tested on are outlined in the Alberta Driver's guide to operation, safety and licensing: cars and light trucks produced by the Alberta Transportation ministry (the Alberta driving test book).
You can download the Driver's Guide handbook online or get a paper copy at a Registry Agent office.
Booking the class 7 test
The tests can be taken at a registry agent office near you. Each time you take the knowledge test, it will cost you a fee of $17. If you fail the test, you'll need to wait at least 24 hours before you're allowed to retake it.
Once you've passed the vision and knowledge test, you can then pay the fee to get your Class 7 learner's licence card. This fee is currently around $85 based on the term of your licence.
Taking the Alberta learner's test
You'll need to take your proof of identification and corrective lenses if you need glasses (the latter for your vision test).
You are expected to complete the AB knowledge test within 60 minutes. You can pay an additional fee to have a test station that facilitates an audio assistant to read out the test questions for you.
The class 7 test is available in 25 languages. If you have problems with English and have failed the test at least 3 times because of it, then you can request an official translator to assist with interpreting the test questions and answers.
You can learn more about the Alberta Knowledge test on the official government website by clicking here.
Our free Alberta Class 7 practice test questions have been updated for [2023] and are available to help you prepare for the actual test. So, take advantage of our free online learners practice tests from the comfort of your home and get ready to pass your Alberta knowledge test for your class 7 drivers licence.
Studying the Alberta Driver's Guide to Operations Safety and Licensing: Cars & Light Trucks can be a long and tedious task. It's a lot of information to learn, and you'll need to be able to answer on any topic that a question comes from.
So, naturally, you will want to see what the test questions are like and what to expect on the test. What you need is a roadmap, something almost like a cheat sheet, to help you prepare for the real Alberta written test.
And that's where Practice Test Canada comes in.
Practice Test Canada with our Alberta driving test questions and answers gives you everything you need to study for the Alberta learners practice test 2023.
We give you the ultimate Alberta learners test cheat sheet that gets you ready for the real test and to take on the road.
Here's how it is that we do that.
Hundreds of class 7 practice questions
We have a database of hundreds of Alberta driving test questions and answers. These include Alberta class 7 practice test signs and road rules. We cover everything in the official Guide and in a way that leads to a higher pass rate.
And best of all, all these questions and answers and Alberta mock written tests are free to access online right here.
Better study process
We use a gamified platform that encourages engagement and eliminates boredom. Each question comes with a detailed explanation of the answer so that you're practicing, studying, and enjoying the process all at the same time.
You can run through the 100s of questions as a challenge. Or you can study by topic like how it's outlined in the Driver's Guide.
One of our many features that's loved by those who use our online practice tests is the challenge bank. This is a section that allows you to track those hard questions that you tend to get wrong, store them, and then you can try them when you're ready to see if you've better prepared the next time around.
Increased chances of passing
We've found that persons who use province-specific online questions and mock tests end up doing much better in the actual tests than those who try to wing it or study only the driver's handbook.
So, to give yourself the edge when you step into the test centre on exam day, you should get relevant practice in. Relevant being questions for your province. Questions that show exactly how the test ones will be phrased and how the answers can vary.
Our platform is the ultimate test prep resource that turns test-takers into people ready for their learner's permit. It's the perfect Alberta test cheat sheet without doing anything wrong in the test because you would have prepared the right way.
Let's get started preparing for your learner's permit. Choose our Alberta Learner practice tests designed to help you to study for your Class 7 written test.
Here at Practice Test Canada, we know that using our practice tests and mock exams is the best way to study to get your learner driver's licence (Class 7 Licence) in Alberta.
Research shows that practice tests are more effective at helping to prepare to sit a test. Even one detailed practice test can help improve your scores in a real test. Now, if you continue taking practice of Alberta drivers test class 5 or class 7, especially on your focus areas for improvement (like those tracked in your challenge bank), then you can significantly increase your chances of passing the real test.
Because, without taking a class 7 practice test, you won't know which areas you need to study more.
So we know that taking class 7 practice tests will have great benefits for test preparation. You are testing your knowledge using the same structure and format of the real test. You can spend extra time studying as much as necessary and revisit questions that were challenging. You can also identify areas that you have the most problems with and focus on studying these areas.
Getting the most out of Practice Test Canada
Studies show that when you practice or study in an environment similar to the one you will be tested in, then you will more likely recall the information you have been studying.
You know that the Alberta Class 7 Practice Test will be delivered on a computer. So, use a computer and mouse to go through the questions. Eliminate distractions like music and your phone because you won't have access to these in the test. Try and do 30 test questions at a time similar to the real test format. It's like an Alberta learners test cheat sheet.
Our practice test platform helps to reduce your test anxiety by showing you what to expect on the test and giving you the tools to prepare better. So, from the Alberta class 7 practice test signs to the Alberta driving test questions and answers, everything is covered in our practice tests. It also allows you to practice for the Alberta driving test class 5 in a more convenient manner. And as the Alberta learners practice test 2023 is updated, our test questions are also updated as well.
You'll learn how to answer similar questions phrased differently, like what happens in the real test. It helps you identify your strengths and weaknesses, so you can focus on the areas to improve before heading into the test. There are multiple ways to approach each of these questions and answers. You can study the questions by topic. Or try a mock test. Our work through your challenge bank.
We encourage you to study the practice questions often and take the mock tests as many times as possible to improve your knowledge and test preparation.
Start practising. It's the best way to pass
As they say, practice makes perfect. And to get that high score needed to pass your Alberta knowledge test, you need to know what to expect and take practice tests.
So, take control of your study process and spend your time wisely. Start practising today.