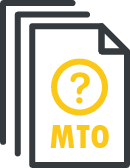 600+ Driver's Handbook Questions

Practice
by Topics

Free
Practice Tests

Unlimited
Mock Tests

Progress
Tracker & Results

100%
Pass Guarantee
Free Prince Edward Island road rules, road & traffic signs practice permit tests
As a beginner driver, you'll need to pass through the PEI Graduated Driver Licensing Program before you can attain a full license without restrictions. There are three stages to the GDL program starting with the Instruction Driver's Permit (learners) (also called a Beginner's Permit or Class 7 license) and ending with qualifying for the full licence a few years later.
At the Class 7 stage, you need to pass the PEI learners permit test. This PEI driving test consists of 40 questions and you need to score a minimum of 32 correct to pass the knowledge test.
To help you prepare for the driving test, you should obtain the PEI Driver's Handbook, which you can access online or pay a fee for a printed copy. In addition to the handbook, Practice Test Canada supports this process and helps you study effectively with our online driving practice tests.
Pass Your Driving Test Canada
How It Works
Get Ready to Pass your PEI Test with Practice Test Canada

Download the PEI Drivers Handbook
Get the PEI Driving Handbook in hard or softcopy and begin reviewing the details to get an idea of the information you need to know for the test.

Add Online Practise Tests
Start using our online PEI driving test practise questions to improve your study experience so you can get ready faster to sit the official test.

Study Until You're Ready
Once you can consistently pass all the mock tests and answer the questions correctly without using hints, then you're ready for the PEI driving test.
Why Practice Test Canada is your online PEI driving test study companion
Practice tests are generally proven to help persons pass their official tests and achieving their PEI driver license. That's because you're studying in a similar environment to the real test that can improve confidence because you know what to expect. Practice Test Canada takes it a step further.
You get 24/7 access to hundreds of practice test questions and multiple mock tests so you can get in as much practise as you need to pass without trying to memorize the material
You'll see instant feedback on your test questions with detailed explanations so you can learn the material
It's a fun and engaging experience with our online practice tests
Why our Prince Edward Island permit test questions are right for you
Get ready to learn, understand and apply the road rules and regulations in a test environment and when driving or using PEI roads – and pass your PEI drivers licence test.
More effective than the Driver's Guide alone
We offer an improved test preparation experience that supplements the Driver's Guide. You'll know what to expect and how to respond to questions on the real test.
Better PEI driving test pass results
Practice tests give better pass results, especially with the tools and resources that Practice Test Canada provides for our users. You'll quickly learn all the Prince Edward Island road rules, PEI road signs tests and attitudes to help you become a safe and competent driver.
Try our Free 2023 PEI Driving Practice Tests
Choose your type of vehicle (car, motorcycle, truck, bus, boat) and get ready to challenge yourself with our FREE PEI practice permit tests.