Can You Drive a Car in Australia as a Foreigner
---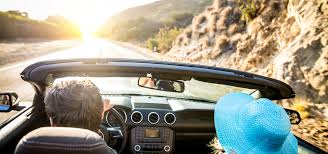 You can drive a car in Australia using your driving license from your home country as long as the license is issued in English. If you are a visitor in Australia, this permission extends indefinitely provided your license meets certain criteria. You will only have three months to use your international license if you are residing in Australia as a permanent resident. Once this period lapses, you will need to apply for an Australian license.
Here is what you need to know about driving on an international license in Australia
Driving as a Visitor
If you are in Australia on a visit visa or business visa, you can use your international driving license indefinitely to drive in Australia. This license needs to be current and should be presented in English. If your license is not issued in English, you can still use your driving skills from your home country but you will need an international driving permit (IDP) to do so.
You don't have a limited period for driving with this license.
Driving as a Permanent Resident
As a permanent resident, you can use your driving license from your home country to drive here for up to 90 days. The only requirement for you is to have a driving license from your home country that is in English and valid for the duration you plan to drive in Australia using it. Again, you need to replace a non-English driving license with an international driving permit (IDP) where necessary.
During this period, you need to apply for an Australian license through either an exchange program or licensing tests. Note that you don't need to get citizenship or pass the citizenship test Australia to start driving as an Australian resident.
28 countries match Australian driving licensing standards and qualify for the license exchange program. If you are arriving from one of those countries, you will be exempt from the theory test and driving test. After applying for a license exchange, you will get an Australian license with your years of experience converted to it.
16 more countries are comparable to the assessment and road safety standards of the Australian licensing process. If you've come from any of those countries and are above 25 years old, you can switch your license to get a local one. If you are below 25 years, you will have to take and pass theory and driving tests and after that, your license will be converted according to years of experience.
For all other countries, you must attempt theory and driving tests in Australia to get a license. After completing the testing requirements, your license will be converted according to your driving experience in your home country.
New Drivers
If you haven't held a driving license before, you will need to go through the complete licensing procedure including attempting a theory test and driving test to get an Australian license.
Take Away
Foreigners are allowed to drive in Australia provided they carry their overseas driving permit with them while doing so. If you are a permanent resident, however, you will need to convert your driving license to an Australian license for continued use.
RELATED POSTS